Windows XP end is nigh. Following is how you can keep using this ten year old operating system if you need to and some reasons why you should consider migrating off of it.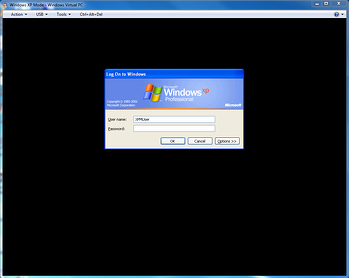 Windows XP mode: This Windows 7 feature allows you to launch a separate environment running Windows XP. This may be used as a separate window, in full screen mode or as individual programs directly in Windows 7. Download Windows XP Mode with Virtual PC. Note that since this blog is oriented toward small businesses, Microsoft Enterprise Desktop Virtualization is outside of the scope of this discussion.
Continue to source Microsoft Windows XP: Microsoft stopped selling Windows XP in 2010, so OEM PCs are no longer available with this operating system. It is possible to downgrade OEM versions of Windows 7 to Windows XP.
So, while Microsoft has attempted to provide a variety of ways to transition from Microsoft Windows XP to Microsoft Windows 7, the reality is that support for Windows XP ends in 2014. This will be here before we know it and migrating can take a long time due to third-party software, hardware upgrades and education issues. In Should You Upgrade To Windows 7 From XP Now?, we reviewed the pros and cons of upgrading and some countermeasures to deal with potential issues. What Does Green IT Mean For Your Small Business? discusses some of the power management features in Windows 7 that may be attractive. What is your strategy around Windows XP?
Key Takeaways:
Windows XP mode provides a way to install Windows 7 while still running unsupported applications in a Windows XP environment

It is still possible to purchase Windows 7 with downgrade rights to Windows XP

Support for Windows XP ends in 2014 and a proactive migration plan will prevent unforeseen difficulties at that time