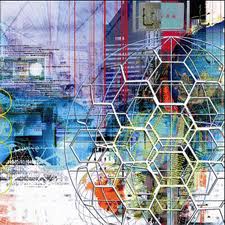 Technology in the 21st Century changes more rapidly than ever, and if small-business owners aren't careful, they can end up spending all of their time putting out fires, updating equipment and worrying about security threats. Small businesses may find it difficult to support the cost of a full IT department to handle their IT management.
What happens when a small business does not have the right IT support? Most small businesses either try to handle their own IT without specialized IT support, perhaps designating someone within the company to take on additional responsibilities for IT, or they simply keep going until something goes wrong without any IT support at all, then face catastrophe when there is a system or data failure.
Either of these reactive approaches can end up costing a business much more in the end than investing in reliable IT infrastructure. Reactive IT management virtually guarantees expensive downtime, data loss and even more IT spending to recover from losses. However, it is the hidden costs of reactive IT management models that really end up hurting small businesses: the costs in lost productivity, lost sales, unwelcome disruptions to cash flow, and the perception by clients that the business has poor customer service.
Small business owners need to be asking, "How does IT impact us? What would happen if we were down for five hours? What's the impact of having people have PCs which perform poorly? What would be the difference if they performed the same way they did out of the box?" One of the primary challenges small-business owners face is in understanding the relevance and necessity of investing in IT infrastructure. Small-business owners operate on a "lean and mean" business model that requires a constant eye on the bottom line. Sometimes it is difficult, amid all of the other costs of doing business, to see the benefit (the ROI) of IT infrastructure investment. As a business owner, the only answer that makes sense is one that provides the most efficiency and productivity at the most cost-effective price, and that is typically not going to happen by adding your own IT department.
Business owners don't want to think about IT; they want to focus on business growth, relationship building and maximizing profitability. Small-business owners simply want to have the tools and services in place that enable them to be more effective and profitable. If a business owner wants to stay focused on business and relationship building, not technology, they may benefit from managed IT services.
The key to effective managed services is to have processes in place, not only in reactive areas, but in proactive areas as well. Implementing managed IT services can help the small-business owner remain focused on business results, keeping them up to date on tech trends, as opposed to worrying about technology. The benefit of implementing managed IT services is that you get the power of a full IT department working with you to achieve your business goals by increasing profits, reducing risk, increasing efficiency and increasing productivity, without the fixed overhead cost of maintaining your own department of specialists.
Key Takeaways:
Small business owners need to focus on business and relationship building, not technology
Managed IT services can help small-business owners achieve enterprise-level IT infrastructure, without the exorbitant cost of a full IT department
To be successful, IT has to be more than just a reactive service and be proactive as well, anticipating the needs and goals of the business