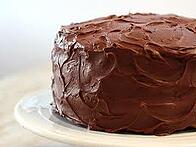 What makes one IT managed services company stand out from the other 186,000 IT managed services companies?
Let me illustrate. Why do you go to a bakery shop? You want to buy something like a chocolate cake. You don't want the eggs and the flour and the sugar and instructions, and you don't want a carton of cake batter. You want a chocolate cake. Most of the IT managed services companies are analogous to a baker who gives you a bag of ingredients or a carton of batter. They don't finish the job because they're focused on the parts, not the results that their clients want.
An exceptional IT managed services company is like the baker who not only bakes a cake to your requirements, but makes sure that the cake more than satisfies your needs.
Unfortunately, exceptional IT managed services companies are a rarity rather than the norm. Most focus on system maintenance and functionality and lack the resources to plan their own future let alone assist clients with their planning.
There is a better IT managed services model. It's a model in which the primary focus is on business results. It's a more successful business model because it delivers better - and more measurable - outcomes to the clients.
This business model takes IT managed services from little more than computer repair and upgrade technicians to collaborative business partners who invest in understanding the client's business, motivation, and goals so that the technological aspects of the client company can be designed and managed to help achieve a vision as well as reduce costs.
Without ths results-driven focus, the client is more vulnerable to viruses, spam, poor productivity, more downtime, and higher risks. This new approach to IT managed services is different, but it's a welcome change to the industry because the focus has clearly shifted to delivering value.
Key Takeaways:
A client centered strategy delivers predictable results to the client at a predictable fee
Provider planning assistance can reduce a client's risk and uncertainty
Delivering added value to the client will deliver added value to the provider
Note: The source for this concept is Bob Penland and Gary Pica