An antivirus definition update may fail due to firewall issues, licensing, network connectivity or other reasons. Following are steps to take to ensure that you have the most up to date protection for your business.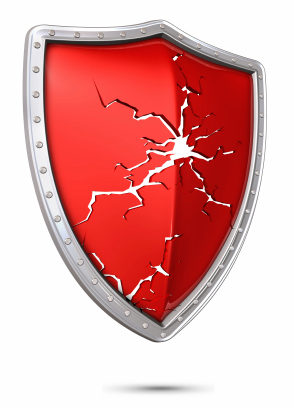 Pay attention to that little icon in the system tray. There is a wealth of information at any given workstation in an organization as to the health of antivirus services. You do not need to be looking at the management console on the server to know that there is a problem. The status icon will notify you of the last definition update, license status and if protection is running properly. Train your users to look at the icon and speak up if they notice anything.

Definitions are critical. Threats happen by the minute and top notch antivirus companies are constantly updating definitions for new threats. Most products use a client/server topology. Definitions are downloaded by a management server (or more than one) at your location and then pushed out to clients to save bandwidth and allow the management server to keep track of all client updates. If offered, be sure to take advantage of a feature to allow clients to update from the antivirus manufacturer's servers if they cannot connect to their local management server. This is especially useful for mobile workers.

Education is paramount.

The end user is always the weakest link to a threat. This is evident in the rise of "

Rogue Security Software

". Some of the most common malware today is designed to look like a free virus scanner or optimization utility to speed up your PC.

These types of malware look like legitimate software and attempt to siphon fees from the users for features and updates.

They also conflict with real antivirus software and do not offer any actual protection.
Check out The Latest Anti Virus Version Was Released - Why Should I Update? to learn more.
Is your antivirus infrastructure protecting you?
Key Takeaways:
Users play in important role in a sound security infrastructure - through education and awareness

Current antivirus definitions are the only way to stay on top of ever changing threats