As small businesses consider their Microsoft deployments, those doing upgrades often ask how to convert XP to Windows 7 while preserving data, files and programs intact. We have discussed the benefits of Windows 7 in What Does Green IT Mean For Your Small Business?, but customers often ask why moving to Windows 7 creates an entirely new environment as compared to upgrading the operating system in place.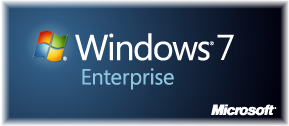 In fact, one can achieve the same results through different means. Microsoft has a step by step process for upgrading from Windows XP to Windows 7. The approach by which one preserves files, settings and programs is through Windows Easy Transfer. Why has there been a shift from previous upgrade processes in which the customized operating environment was preserved?
The main issue is that any automated in-place upgrade feature of an operating system installer requires significant work to handle all of the potential changes from one version to the next. Microsoft did offer such a feature from Microsoft Windows Vista to Microsoft Windows 7, but to offer this capability from Windows XP to Windows 7 would be all the more difficult since it is skipping an interim version. The reality is that very few companies deployed Microsoft Windows Vista because of its significant flaws.
The lack of an in-place installer is really a blessing in disguise. Do you know how well a computer runs when you first get it and it tends to deteriorate in terms of performance and stability over time? This is at some level the nature of the Microsoft Windows architecture historically. For this reason, it is actually very beneficial to do a clean install and migrate all of the customizations with Windows Easy Transfer.
When do you plan on migrating to Windows 7?
Key takeaways:
Windows Easy Transfer enables preserving files, settings and programs when migrating from Windows XP to Windows 7

Supporting in-place upgrades is technically difficult and not practical given the changes from XP to Vista and then Windows 7

Performing a clean install of an operating system has benefits that outweigh the inconvenience of the extra steps of restoring customizations