Along the same lines as POP3 vs Exchange 2010 - How to Know Which to Choose?, an antivirus software product is often included as part of your Internet service. Why then, should a small business consider purchasing additional antivirus products?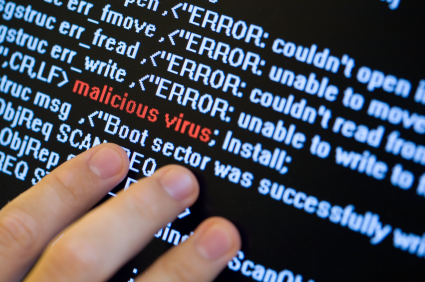 There are several factors that may drive upgrading to paid antivirus software products:
Support
Typically, an antivirus software product included with an ISP subscription is going to have limited support. If online, phone, knowledge base and other support features are important considerations, paid offerings will be a better fit.
Detection and Removal
According to PC World, paid antivirus products missed 10.2% of threats while free products missed 15.2%. Similarly paid antivirus software products had a 44% removal rate as compared to 34% for free antivirus software products. In some cases, this is due to older antivirus engines being used with bundled ISP packages.
Footprint and Speed
Paid offerings have often been optimized and have smaller footprints (e.g. Kaspersky). On the other hand, speed may be slower with paid offerings because they tend to be more thorough in search and cleaning.
Management
Symantec provided one of the most compelling reasons to consider a paid offering. Norton, one of the antivirus software products often offered by ISPs has a similar base for antivirus and spam if compared to Symantec Enpoint Protection. The latter, however, when installed on the customer site provides much better management whether if this is done through IT Managed Servicesor in house. From a compliance perspective, it shows all computers protected, if they are up to date, and logging of attacks. With an ISP antivirus software product, these capabilities are not provided.
In some cases, there is user error. For example, users may be surfing suspect sites or clicking on virus-infected e-mail attachments. A paid offering which provides logging and monitoring will enable those who care for the network to isolate which computer is problematic and take the appropriate action, such as training. Free offerings typically do not have this capability.
As always, starting with the business goal and working toward the technology is a best practice. In this case, with so much at risk, it is likely not prudent to go the path of least resistance and take whatever is available. For a small cost, a significant amount of pain can be avoided from lost information, compliance concerns, having to rebuild systems, downtime or worse.
What type of antivirus software product do you use?
Key Takeaways:
Support is often limited with free antivirus products
Paid antivirus products missed 10.2% of threats while faster free products missed 15.2%
Management and monitoring capabilities of paid antivirus software enable isolation of problematic endpoints
Free 2011 Small Business IT Optimization Guide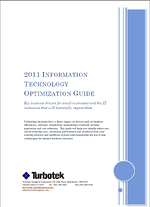 Learn practical tips on what technologies
you could be applying to drive your business
this year
Download the free whitepaper to learn how to
turn your IT from a cost center into a profit
driver.