Manchester NH IT services company Turbotek was designated an HP Gold Partner. According to HP, in order to achieve this level of partnership, companies must achieve certain revenue targets or possess specialist designations. For example, as an HP ServiceOne Printing & Personal Systems (PPS) Delivery Gold Specialist, Turbotek performs services on HP PPS hardware products and delivers all associated support services.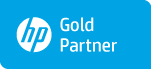 "Turbotek is once again delighted to have been selected as an HP Gold Partner," said Sean Kline, President & CEO of Turbotek. "HP produces the highest quality servers, storage, personal computers, printers and other products that are critical to the success of small businesses everywhere. We are very pleased to help customers achieve business results through this technology," he concluded.
As an HP Gold Partner, Turbotek technicians go through rigorous certifications to drive results through HP's technology. HP provides extensive education, materials and resources to enable customer success. This coupled with an overall managed services approach enables Turbotek to increase employee productivity, reduce risk, increase return on capital and provide other benefits to its customers.