FOR IMMEDIATE RELEASE:
Turbotek Computer Corporation Announced Today That It Has Moved to a New Office at 1 Perimeter Road in Manchester, NH.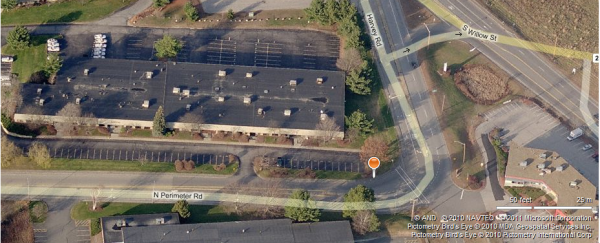 The Move Allows Turbotek to Better Serve Its Clients in the Region as well as Accommodate the Firm's Growth
MANCHESTER, NH – March 30, 2011 – Turbotek Computer Corporation announced today that it has relocated from its Abby Road office to a new and larger office at 1 Perimeter Rd. The move allows the firm to better serve its customers in the region as well as accommodate the firm's growth.
"This move is part of our overall plan to ensure we are in the best position possible to serve our customers," said Sean Kline, President & CEO. "This relocation provides much-needed room and positions us to better serve our small-medium sized clients as their IT management requirements continue to grow and become more diverse. Our plan is to continue to add technology experts to our staff who can help customers take advantage of advanced technology to optimize their business results including those experienced in virtualization, cloud computing, mobile applications and security."
Turbotek's new office is in close proximity to its growing community of nearly 300 customers, which includes primarily New England companies from the small manufacturing, health care services, real estate, financial services, wholesale and distributors, and medical device industries.
The firm, headquartered in Manchester, NH, was founded in 1988. The new office will be headquarters for a team of certified technology professionals all whom have extensive expertise in products from the leading hardware and software manufacturers.
About Turbotek
Founded in 1988, Turbotek Computer is a full service IT managed services provider that helps small and medium sized organizations optimize their use of technology while reducing costs, minimizing risk, and maximizing productivity. As a certified Microsoft Gold and HP Elite partner in addition to long standing partnerships with Cisco, EMC, CA, and other leading manufacturers, Turbotek experts have the technical depth and breadth required to identify and prevent potential failures or performance issues before they happen. Clients trust Turbotek to make the best technology decisions for their business. More information about Turbotek can be found at www.turbotekcomputer.com
Contact:
info@turbotekcomputer.com
Turbotek Computer
One Perimeter Rd, Suite J
Manchester, NH 03103
603-666-3062
###