HP awarded Manchester Computer Services Firm, Turbotek Computer Corporation, a Small and Medium Business (SMB) Specialist Partner designation. As such, Turbotek has "...met high standards of expertise in the broad range of HP SMB solutions," according to Scott Dunsire, Vice President & General Manager, US Channel Sales.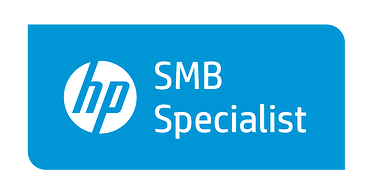 As an HP Specialist Partner, HP acknowleges Turbotek's expertise to grow customer satisfaction. HP continues by indicating that Turbotek has demonstrated best-in-class compentencies and an on-going commitment to the SMB market. As such Turbotek provides Small and Medium Business customers with access to HP markets leveraging its focus and expertise dedicated to their specific needs.
According to HP, "Specialist partners understand that each customer is unique. They deploy experienced professionals whose dedication and industry knowledge help assess your specific business challenges and provide tailored solutions to meet your needs."
The company continues by stating, "with HP Specialist partners, customers get leading-edge skills and specialized knowledge delivered by a team of experts who are highly recommended by HP."
In achieving this award, Turbotek has distinguished itself as "segment and technology experts in providing HP solutions." In so doing, Turbotek becomes "an extension of your staff" according to HP.
"Turbotek is delighted to once again be recognized at the highest level of HP's partner program," said Sean Kline, President & CEO of Turbotek. "HP has been a valued partner over our 25 year history and we continue to see excellent results in total cost of ownership, productivity and quality of HP products for the small and medium business," he continued.
Mr. Kline concluded by saying, "The least expensive way to run information technology is through a process that includes best-in-breed infrastructure across a variety of domains. HP certainly epitomizes that distinction and we are very happy to help our customers take advantage of all HP has to offer to improve small and medium business operations."