IT managed services are not new, but most small business owners still do not really know what they are. Following are five case studies that describe how technology impacts business results and the role of IT managed services in improving those results.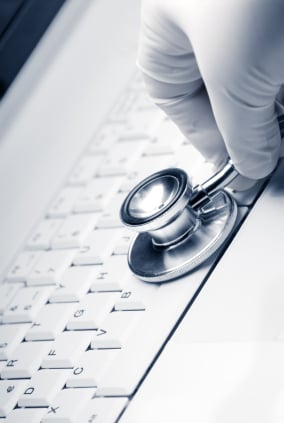 Tool Distributor. A family business with 40 PCs and 4 servers has an in-house systems administrator, but the owners are concerned about having a backup for when he is on vacation or sick. They also do not engage in mid to long term planning which makes their return on capital investment lower. The company experiences one day per month of lost employee productivity because users do not know how to use their technology. This equates to roughly $11,000.00 per month based on salaries alone.
Plastics manufacturer. A small plastics manufacturer with 12 PCs and 2 servers just lost their in-house systems administrator to retirement. If their network goes down, they risk losing tens of thousands of dollars per day. Their goals are 10-15% revenue growth with 99% quality and 98% uptime. They also want predictable results at a predictable cost.
Power plant. A subsidiary power plant has an operation worth $2,000.00 per hour and must ensure that the plant manager can order replacement parts on-line to maintain this revenue stream. They have no disaster recovery plan and might shut down entirely in the event of a flood or other signifcant event affecting their servers.
Industrial supply distributor. A ten PC distributor of industrial supplies does not have the functionality that employees need to share files and has plans to ramp up on-line marketing. They are reliant on their information technology to be successful and are suffering both reduced productivity and risk not hitting their million dollar growth target from marketing if their systems are not reliable.
Wire manufacturer. A product innovator in specialty wires has 40 PCs and 9 virtual servers. They need 24/7 support to make sure that remote access is always available for key executives. The supply chain manager also has the burden of managing part of their IT system.
All of these cases are perfect examples for IT managed services. It is sometimes a challenging process to quantify the value of the risks and hidden costs associated with business as usual break/fix IT. In all cases, going through the analysis is educational and in many, outsourcing can drive improved focus as well as hard and soft contributions to the bottom line. IT managed services appear on the surface to cost more, but when one digs into the details, it is very difficult to get predictable business results with reactive support. Moving to a proactive, holistic model brings process, automation and specialization to an area that is generally under served in the small business.
What is your IT strategy?
Key takeaways:
Most small business owners still do not understand the economics of IT managed services as compared to reactive break/fix support
Common consequences of in-house and reactive support are higher risk due to a single point of failure, less employee productivity, suboptimal technology planning and reduced functionality
While challenging to quantify these impacts, the analysis yields useful results whether or note IT managed services are employed