Virtualization vs physical server management is not particularly more complex and the benefits are well worth the effort. Following are three simple ways to manage your virtual server environment.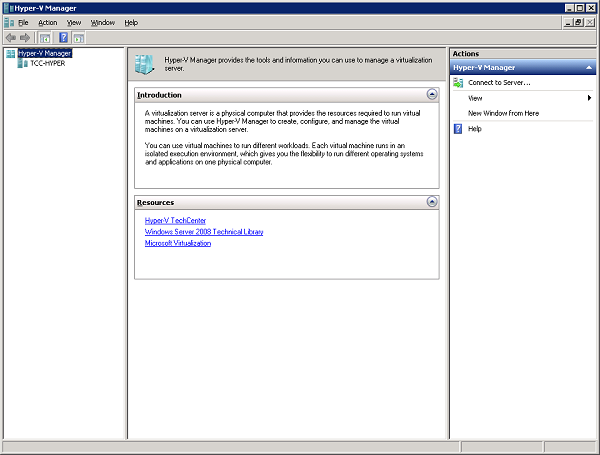 Remote Desktop Services. A virtual server appears just as a physical server does to remote desktop services. Simply launch Remote Desktop Connection and enter the host name or IP address of the virtual server. From there you may manage the virtual server just as you would any other.
Hyper-V Console. A second option is to use the Hyper-V Manager, built-in with Windows Server 2008 R2. You can control all your virtual machines in one location and can easily add more CPU cores, memory Network Interface Controllers, disks and other characteristics with a few clicks of a mouse. This is also a nice way to manage virtual machines for the ease of switching between them.
Microsoft System Essentials 2010. This is a great product to use throughout your whole infrastructure. It gives you the ability to manage, troubleshoot and patches servers, PCs and virtual machines. For more information see Microsoft Server and Cloud Platform.
So, is small business virtualization management more complicated? If you focus on virtual servers as being just like physical servers, there is no difference. While this is a slight oversimplication, the benefits of virtualization including speed, disaster and recovery, power savings, space savings and, of course, ease of creating new servers far outweigh an all physical server deployment.
How are your servers deployed?
Key Takeaways:
There are multiple ways to manage virtual servers, including remote desktop services, Hyper-V Manager and Microsoft System Essentials 2010

At some level, you may manage virtual servers as if they were physical machines

The benefits of virtualization from speed to reduced cost and increased agility outweigh any management differences