Unable to access Internet resources and want to know what to do now? Following are the top five steps to get your small business back online now.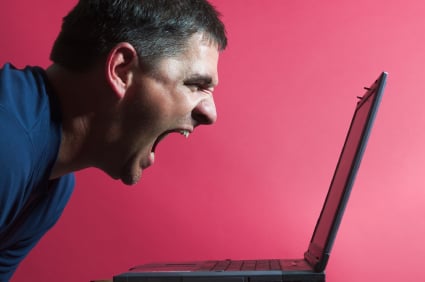 Call your Internet Service Provider (ISP). The first step is to rule out any area-wide problems with your ISP. If all is well, proceed to step two to check your infrastructure.
Reboot your network bridge. Find your cable/DSL modem or T-1 router and power it down. Wait five minutes and turn it back on. Test your Internet connection and if you still do not have access, proceed to the next step.
Ping your router. Try to ping your router's IP address. If you do not know it, do the following:
Go to Start->Run, type "CMD" and press "OK"
When the black command window appears, type "IPCONFIG" and Enter
You will see an IP address for the default gateway (e.g. 192.168.1.x)
Type "Ping" followed by the IP address you found above and see if it replies
If your router does not reply try rebooting your switches
Ping an outside IP address. If you are able to ping your router, try pinging an outside IP address. A good one to try is 4.2.2.2 which is Comcast. If this gives you a reply, you will then try by name. Try to ping www.google.com
Reboot your Domain Name System (DNS) server. If you were unable to ping www.google.com, you most likely have a DNS issue. Try to reboot your DNS server which is most likely your domain controller.
If you need help with any of this, please feel free to contact our small business IT managed services.
How do you restore Internet access when it goes down?
Key takeaways:
Start troubleshooting from the outside in, first with your ISP, then with your network bridge

See what you can ping, both inside and out

Reboot your name server and/or call for help