Why backup online when you are already backing up on site?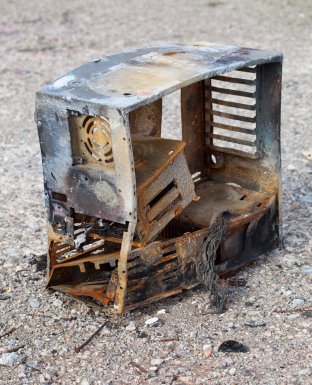 According to the National Archives and Records Administration, 93% of companies that lost their data center for 10 days or more due to a disaster filed for bankruptcy within a year. Many small businesses stick to traditional tape, disk or perhaps flash drives to backup their critical information. Here are five reasons to extend your on site system to the cloud:
Redundancy and fast access - Using a tape backup or disk system along with an off-site backup system offers the best of both worlds. Critical files, like billing, customer contact files and databases can be kept remotely for disaster recovery purposes and the tape or disk system can used to create a full backup of the entire system nightly to provide quick local access to backup files.
Cost reduction - If local backup is not needed, online backup is a great way to reduce costs by eliminating the need for expensive backup equipment and media. In addition, the automated nature of online backup systems dispenses with the need for manual labor.
Monitoring - A third-party monitoring backup success or failure ensures that backups are performed reliably. Because some forms of backups (like manual tape) often require human intervention, they may not occur without anyone being aware of it. Even if an on-site backup starts, it may fail unless appropriate monitoring systems are in place.
Security - Some forms of on site backups are not encrypted. By the very nature of online backups, multiple encryption varieties are core features for reputable services catering to small businesses. This is particularly helpful for compliance-sensitive organizations.
Assisted Restoration - It is easy to backup data somewhere. What is not as easy is getting it back. Engaging in IT managed services for data backup and restoration provides consulting on what to backup and a variety of options to restore from over the Internet to fully assisted server rebuilds.
Key Takeaways:
On site disasters such as fire and flood may render certain backups useless or hard to recover

Online backups may be a good complement to on site backup systems for redundancy and speed

If cutover to complete backup in the cloud is possible, it may be less expensive, better monitored, more secure and provide easier recoverability
Free 2011 Small Business IT Optimization Guide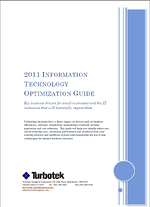 Learn practical tips on what technologies
you could be applying to drive your business
this year
Download the free white paper to learn how to
turn your IT from a cost center into a profit
driver.