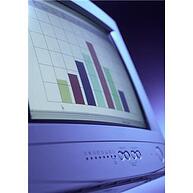 How do your employees communicate and collaborate? Is the level of functionality in your office working so that everyone's best talents are put to use, especially yours? Although most small business owners are initially successful because (by being clever and intrepid) they can 'do everything', it also means that owners tend to take on all the responsibilities, working tirelessly to increase profits by whatever means necessary. This usually results in long days, as you struggle to pull yourself ahead while your true talents for networking, leadership and sales get pushed aside. Needless to say, this isn't the most efficient way to use your time.
Encourage Individual Strengths
Payroll is usually the largest expense for small businesses, making the need for productive, skilled workers an absolute necessity. Unfortunately, learning how to best utilize employees can be tricky. Identifying the talents of each person and learning to delegate the workload increases the efficiency of the entire team - especially when you allow experts to take over processes you've been handling yourself. If you're not using your best (and most expensive) resources efficiently, then you're losing money.
Make Communication More Efficient with Proper Infrastructure
Often, your employees must sort through a wealth of information. By pooling resources from various locations, they can benefit greatly collaborative tools and processes. Communication between team members, as well as clientele, can be enhanced by creating an infrastructure that utilizes smart phones, tablets, mass email and social media programs.
For example, so many businesses that I see are still using email for collaboration. Email has a place in business, but it is far from an optimal collaboration tool. How much more efficient would your business be if you used more modern collaboration and communication technology. Consider creating an internal social network to encourage collaborative behaviors AND improve collaboration efficiency.
A key point to consider when refining your infrastructure is security. It is important to ensure that the systems and processes you use provide options and controls to protect the secrets that make your business stand above the rest (not to mention protecting your infrastructure from malicious attacks). These decisions are complex and subtle; the best way to make the right security decisions for your company is to use an IT security specialist to help you make them. Chances are, as a business owner, this is not you.
Don't Allow Yourself To Get Distracted By IT Decisions
Many of the ingredients to an excellent IT process are available to read about, and this leads to the false sense that you can solve issues through research and by being intrepid. This knowledge, though, does not replace the experience of an IT specialist. Implementing infrastructure or processes without a full understanding of how these decisions impact your entire business can lead to unforeseen problems - beyond that, preparing to handle problems is not the same as preventing them.
When computer systems are slow or go down, there can be a great reduction in efficiency as employees wait to have it fixed or struggle themselves to repair the problem. An IT specialist is capable of creating processes and choosing infrastructure that will prevent the technological issues that often occur. Taking this proactive approach rather than planning reactive responses helps increase productivity, create a more efficient team, allow you to service your clients better, and increase your profitability.

So, when considering ways to increase functionality in your small business, remember these key points to enhancing your efficiency:
Encourage individual strengths - your employees are your most expensive resource and wasting their time is wasting your money.
Make communication between employees more efficient with advancements in infrastructure - consider an internal social network for increased collaboration.
Don't let yourself get distracted by IT decisions - be sure you have an IT specialist guide your company so you become more proactive than reactive.